Deprecated
: Using ${var} in strings is deprecated, use {$var} instead in
/warped/vips/photoboy/eilersperformance.com/wp-content/themes/Divi/includes/builder/module/settings/migration/ColumnOptions.php
on line
94
Deprecated
: Using ${var} in strings is deprecated, use {$var} instead in
/warped/vips/photoboy/eilersperformance.com/wp-content/themes/Divi/includes/builder/module/settings/migration/ColumnOptions.php
on line
94
Deprecated
: Using ${var} in strings is deprecated, use {$var} instead in
/warped/vips/photoboy/eilersperformance.com/wp-content/themes/Divi/includes/builder/module/settings/migration/ColumnOptions.php
on line
96
Deprecated
: Using ${var} in strings is deprecated, use {$var} instead in
/warped/vips/photoboy/eilersperformance.com/wp-content/themes/Divi/includes/builder/module/settings/migration/ColumnOptions.php
on line
96
Deprecated
: Using ${var} in strings is deprecated, use {$var} instead in
/warped/vips/photoboy/eilersperformance.com/wp-content/themes/Divi/includes/builder/module/settings/migration/ColumnOptions.php
on line
102
Deprecated
: Using ${var} in strings is deprecated, use {$var} instead in
/warped/vips/photoboy/eilersperformance.com/wp-content/themes/Divi/includes/builder/module/settings/migration/ColumnOptions.php
on line
102
Deprecated
: Using ${var} in strings is deprecated, use {$var} instead in
/warped/vips/photoboy/eilersperformance.com/wp-content/themes/Divi/includes/builder/module/settings/migration/ColumnOptions.php
on line
104
Deprecated
: Using ${var} in strings is deprecated, use {$var} instead in
/warped/vips/photoboy/eilersperformance.com/wp-content/themes/Divi/includes/builder/module/settings/migration/ColumnOptions.php
on line
104
Deprecated
: Using ${var} in strings is deprecated, use {$var} instead in
/warped/vips/photoboy/eilersperformance.com/wp-content/themes/Divi/includes/builder/module/settings/migration/ColumnOptions.php
on line
129
Deprecated
: Using ${var} in strings is deprecated, use {$var} instead in
/warped/vips/photoboy/eilersperformance.com/wp-content/themes/Divi/includes/builder/module/settings/migration/ColumnOptions.php
on line
129
Deprecated
: Using ${var} in strings is deprecated, use {$var} instead in
/warped/vips/photoboy/eilersperformance.com/wp-content/themes/Divi/includes/builder/module/settings/migration/ColumnOptions.php
on line
131
Deprecated
: Using ${var} in strings is deprecated, use {$var} instead in
/warped/vips/photoboy/eilersperformance.com/wp-content/themes/Divi/includes/builder/module/settings/migration/ColumnOptions.php
on line
131
Deprecated
: Using ${var} in strings is deprecated, use {$var} instead in
/warped/vips/photoboy/eilersperformance.com/wp-content/themes/Divi/includes/builder/module/settings/migration/ColumnOptions.php
on line
160
Deprecated
: Using ${var} in strings is deprecated, use {$var} instead in
/warped/vips/photoboy/eilersperformance.com/wp-content/themes/Divi/includes/builder/module/settings/migration/ColumnOptions.php
on line
160
Deprecated
: Using ${var} in strings is deprecated, use {$var} instead in
/warped/vips/photoboy/eilersperformance.com/wp-content/themes/Divi/includes/builder/module/settings/migration/ColumnOptions.php
on line
160
Deprecated
: Using ${var} in strings is deprecated, use {$var} instead in
/warped/vips/photoboy/eilersperformance.com/wp-content/themes/Divi/includes/builder/module/settings/migration/ColumnOptions.php
on line
161
Deprecated
: Using ${var} in strings is deprecated, use {$var} instead in
/warped/vips/photoboy/eilersperformance.com/wp-content/themes/Divi/includes/builder/module/settings/migration/ColumnOptions.php
on line
161
Deprecated
: Using ${var} in strings is deprecated, use {$var} instead in
/warped/vips/photoboy/eilersperformance.com/wp-content/themes/Divi/includes/builder/module/settings/migration/ColumnOptions.php
on line
161
Deprecated
: Using ${var} in strings is deprecated, use {$var} instead in
/warped/vips/photoboy/eilersperformance.com/wp-content/themes/Divi/includes/builder/module/settings/migration/ColumnOptions.php
on line
204
Deprecated
: Using ${var} in strings is deprecated, use {$var} instead in
/warped/vips/photoboy/eilersperformance.com/wp-content/themes/Divi/includes/builder/module/settings/migration/ColumnOptions.php
on line
204
Deprecated
: Using ${var} in strings is deprecated, use {$var} instead in
/warped/vips/photoboy/eilersperformance.com/wp-content/themes/Divi/includes/builder/module/settings/migration/ColumnOptions.php
on line
204
Deprecated
: Using ${var} in strings is deprecated, use {$var} instead in
/warped/vips/photoboy/eilersperformance.com/wp-content/themes/Divi/includes/builder/module/settings/migration/ColumnOptions.php
on line
204
Deprecated
: Using ${var} in strings is deprecated, use {$var} instead in
/warped/vips/photoboy/eilersperformance.com/wp-content/themes/Divi/includes/builder/module/settings/migration/ColumnOptions.php
on line
206
Deprecated
: Using ${var} in strings is deprecated, use {$var} instead in
/warped/vips/photoboy/eilersperformance.com/wp-content/themes/Divi/includes/builder/module/settings/migration/ColumnOptions.php
on line
206
Deprecated
: Using ${var} in strings is deprecated, use {$var} instead in
/warped/vips/photoboy/eilersperformance.com/wp-content/themes/Divi/includes/builder/module/settings/migration/ColumnOptions.php
on line
206
Deprecated
: Creation of dynamic property ET_Builder_Module_Field_Border::$template is deprecated in
/warped/vips/photoboy/eilersperformance.com/wp-content/themes/Divi/includes/builder/module/field/Border.php
on line
48
Deprecated
: Using ${var} in strings is deprecated, use {$var} instead in
/warped/vips/photoboy/eilersperformance.com/wp-content/themes/Divi/includes/builder/module/field/Position.php
on line
198
Deprecated
: Using ${var} in strings is deprecated, use {$var} instead in
/warped/vips/photoboy/eilersperformance.com/wp-content/themes/Divi/includes/builder/module/field/Position.php
on line
199
Deprecated
: Using ${var} in strings is deprecated, use {$var} instead in
/warped/vips/photoboy/eilersperformance.com/wp-content/themes/Divi/includes/builder/module/field/Position.php
on line
200
Deprecated
: Using ${var} in strings is deprecated, use {$var} instead in
/warped/vips/photoboy/eilersperformance.com/wp-content/themes/Divi/includes/builder/module/field/Position.php
on line
499
Deprecated
: Using ${var} in strings is deprecated, use {$var} instead in
/warped/vips/photoboy/eilersperformance.com/wp-content/themes/Divi/includes/builder/module/field/Position.php
on line
582
Deprecated
: Using ${var} in strings is deprecated, use {$var} instead in
/warped/vips/photoboy/eilersperformance.com/wp-content/themes/Divi/includes/builder/module/field/Transform.php
on line
79
Deprecated
: Using ${var} in strings is deprecated, use {$var} instead in
/warped/vips/photoboy/eilersperformance.com/wp-content/themes/Divi/includes/builder/module/field/Transform.php
on line
79
Deprecated
: Using ${var} in strings is deprecated, use {$var} instead in
/warped/vips/photoboy/eilersperformance.com/wp-content/themes/Divi/includes/builder/module/field/Transform.php
on line
98
Deprecated
: Using ${var} in strings is deprecated, use {$var} instead in
/warped/vips/photoboy/eilersperformance.com/wp-content/themes/Divi/includes/builder/module/field/Transform.php
on line
98
Deprecated
: Using ${var} in strings is deprecated, use {$var} instead in
/warped/vips/photoboy/eilersperformance.com/wp-content/themes/Divi/includes/builder/module/field/Transform.php
on line
117
Deprecated
: Using ${var} in strings is deprecated, use {$var} instead in
/warped/vips/photoboy/eilersperformance.com/wp-content/themes/Divi/includes/builder/module/field/Transform.php
on line
117
Deprecated
: Using ${var} in strings is deprecated, use {$var} instead in
/warped/vips/photoboy/eilersperformance.com/wp-content/themes/Divi/includes/builder/module/field/Transform.php
on line
117
Deprecated
: Using ${var} in strings is deprecated, use {$var} instead in
/warped/vips/photoboy/eilersperformance.com/wp-content/themes/Divi/includes/builder/module/field/Transform.php
on line
136
Deprecated
: Using ${var} in strings is deprecated, use {$var} instead in
/warped/vips/photoboy/eilersperformance.com/wp-content/themes/Divi/includes/builder/module/field/Transform.php
on line
136
Deprecated
: Using ${var} in strings is deprecated, use {$var} instead in
/warped/vips/photoboy/eilersperformance.com/wp-content/themes/Divi/includes/builder/module/field/Transform.php
on line
157
Deprecated
: Using ${var} in strings is deprecated, use {$var} instead in
/warped/vips/photoboy/eilersperformance.com/wp-content/themes/Divi/includes/builder/module/field/Transform.php
on line
157
Deprecated
: Using ${var} in strings is deprecated, use {$var} instead in
/warped/vips/photoboy/eilersperformance.com/wp-content/themes/Divi/includes/builder/module/field/Transform.php
on line
199
Deprecated
: Using ${var} in strings is deprecated, use {$var} instead in
/warped/vips/photoboy/eilersperformance.com/wp-content/themes/Divi/includes/builder/module/field/Transform.php
on line
200
Deprecated
: Using ${var} in strings is deprecated, use {$var} instead in
/warped/vips/photoboy/eilersperformance.com/wp-content/themes/Divi/includes/builder/module/field/Transform.php
on line
201
Deprecated
: Using ${var} in strings is deprecated, use {$var} instead in
/warped/vips/photoboy/eilersperformance.com/wp-content/themes/Divi/includes/builder/module/field/Transform.php
on line
203
Deprecated
: Using ${var} in strings is deprecated, use {$var} instead in
/warped/vips/photoboy/eilersperformance.com/wp-content/themes/Divi/includes/builder/module/field/Transform.php
on line
204
Deprecated
: Using ${var} in strings is deprecated, use {$var} instead in
/warped/vips/photoboy/eilersperformance.com/wp-content/themes/Divi/includes/builder/module/field/Transform.php
on line
205
Deprecated
: Using ${var} in strings is deprecated, use {$var} instead in
/warped/vips/photoboy/eilersperformance.com/wp-content/themes/Divi/includes/builder/module/field/Transform.php
on line
206
Deprecated
: Using ${var} in strings is deprecated, use {$var} instead in
/warped/vips/photoboy/eilersperformance.com/wp-content/themes/Divi/includes/builder/module/field/Transform.php
on line
207
Deprecated
: Using ${var} in strings is deprecated, use {$var} instead in
/warped/vips/photoboy/eilersperformance.com/wp-content/themes/Divi/includes/builder/module/field/Transform.php
on line
364
Deprecated
: Using ${var} in strings is deprecated, use {$var} instead in
/warped/vips/photoboy/eilersperformance.com/wp-content/themes/Divi/includes/builder/module/field/Transform.php
on line
364
Deprecated
: Using ${var} in strings is deprecated, use {$var} instead in
/warped/vips/photoboy/eilersperformance.com/wp-content/themes/Divi/includes/builder/module/field/Transform.php
on line
565
Deprecated
: Creation of dynamic property ET_Builder_Module_Helper_MultiViewOptions::$inherited_props is deprecated in
/warped/vips/photoboy/eilersperformance.com/wp-content/themes/Divi/includes/builder/module/helpers/MultiViewOptions.php
on line
686
Deprecated
: Creation of dynamic property ET_Builder_Module_Field_Divider::$count is deprecated in
/warped/vips/photoboy/eilersperformance.com/wp-content/themes/Divi/includes/builder/main-structure-elements.php
on line
1181
Deprecated
: Creation of dynamic property ET_Builder_Module_Text::$text_shadow is deprecated in
/warped/vips/photoboy/eilersperformance.com/wp-content/themes/Divi/includes/builder/class-et-builder-element.php
on line
1303
Deprecated
: Creation of dynamic property ET_Builder_Module_Text::$margin_padding is deprecated in
/warped/vips/photoboy/eilersperformance.com/wp-content/themes/Divi/includes/builder/class-et-builder-element.php
on line
1303
Deprecated
: Creation of dynamic property ET_Builder_Module_Text::$_additional_fields_options is deprecated in
/warped/vips/photoboy/eilersperformance.com/wp-content/themes/Divi/includes/builder/class-et-builder-element.php
on line
1303
Deprecated
: Creation of dynamic property ET_Builder_Module_Helper_MultiViewOptions::$inherited_props is deprecated in
/warped/vips/photoboy/eilersperformance.com/wp-content/themes/Divi/includes/builder/module/helpers/MultiViewOptions.php
on line
686
Deprecated
: Creation of dynamic property ET_Builder_Module_Helper_MultiViewOptions::$inherited_props is deprecated in
/warped/vips/photoboy/eilersperformance.com/wp-content/themes/Divi/includes/builder/module/helpers/MultiViewOptions.php
on line
686
Deprecated
: Creation of dynamic property ET_Builder_Module_Helper_MultiViewOptions::$inherited_props is deprecated in
/warped/vips/photoboy/eilersperformance.com/wp-content/themes/Divi/includes/builder/module/helpers/MultiViewOptions.php
on line
686
Deprecated
: Creation of dynamic property ET_Builder_Module_Button::$text_shadow is deprecated in
/warped/vips/photoboy/eilersperformance.com/wp-content/themes/Divi/includes/builder/class-et-builder-element.php
on line
1303
Deprecated
: Creation of dynamic property ET_Builder_Module_Button::$margin_padding is deprecated in
/warped/vips/photoboy/eilersperformance.com/wp-content/themes/Divi/includes/builder/class-et-builder-element.php
on line
1303
Deprecated
: Creation of dynamic property ET_Builder_Module_Button::$_additional_fields_options is deprecated in
/warped/vips/photoboy/eilersperformance.com/wp-content/themes/Divi/includes/builder/class-et-builder-element.php
on line
1303
Deprecated
: Using ${var} in strings is deprecated, use {$var} instead in
/warped/vips/photoboy/eilersperformance.com/wp-content/themes/Divi/includes/builder/module/helpers/Background.php
on line
169
Deprecated
: Using ${var} in strings is deprecated, use {$var} instead in
/warped/vips/photoboy/eilersperformance.com/wp-content/themes/Divi/includes/builder/module/helpers/Background.php
on line
170
Deprecated
: Creation of dynamic property ET_Builder_Module_Helper_MultiViewOptions::$inherited_props is deprecated in
/warped/vips/photoboy/eilersperformance.com/wp-content/themes/Divi/includes/builder/module/helpers/MultiViewOptions.php
on line
686
Deprecated
: Creation of dynamic property ET_Builder_Module_Helper_MultiViewOptions::$inherited_props is deprecated in
/warped/vips/photoboy/eilersperformance.com/wp-content/themes/Divi/includes/builder/module/helpers/MultiViewOptions.php
on line
686
Deprecated
: Creation of dynamic property ET_Builder_Module_Helper_MultiViewOptions::$inherited_props is deprecated in
/warped/vips/photoboy/eilersperformance.com/wp-content/themes/Divi/includes/builder/module/helpers/MultiViewOptions.php
on line
686
Deprecated
: Creation of dynamic property ET_Builder_Module_Image::$text_shadow is deprecated in
/warped/vips/photoboy/eilersperformance.com/wp-content/themes/Divi/includes/builder/class-et-builder-element.php
on line
1303
Deprecated
: Creation of dynamic property ET_Builder_Module_Image::$margin_padding is deprecated in
/warped/vips/photoboy/eilersperformance.com/wp-content/themes/Divi/includes/builder/class-et-builder-element.php
on line
1303
Deprecated
: Creation of dynamic property ET_Builder_Module_Image::$_additional_fields_options is deprecated in
/warped/vips/photoboy/eilersperformance.com/wp-content/themes/Divi/includes/builder/class-et-builder-element.php
on line
1303
Deprecated
: Creation of dynamic property ET_Builder_Module_Helper_MultiViewOptions::$inherited_props is deprecated in
/warped/vips/photoboy/eilersperformance.com/wp-content/themes/Divi/includes/builder/module/helpers/MultiViewOptions.php
on line
686
Deprecated
: Creation of dynamic property ET_Builder_Module_Helper_MultiViewOptions::$inherited_props is deprecated in
/warped/vips/photoboy/eilersperformance.com/wp-content/themes/Divi/includes/builder/module/helpers/MultiViewOptions.php
on line
686
Deprecated
: Creation of dynamic property ET_Builder_Module_Helper_MultiViewOptions::$inherited_props is deprecated in
/warped/vips/photoboy/eilersperformance.com/wp-content/themes/Divi/includes/builder/module/helpers/MultiViewOptions.php
on line
686
Deprecated
: Creation of dynamic property ET_Builder_Module_Blurb::$text_shadow is deprecated in
/warped/vips/photoboy/eilersperformance.com/wp-content/themes/Divi/includes/builder/class-et-builder-element.php
on line
1303
Deprecated
: Creation of dynamic property ET_Builder_Module_Blurb::$margin_padding is deprecated in
/warped/vips/photoboy/eilersperformance.com/wp-content/themes/Divi/includes/builder/class-et-builder-element.php
on line
1303
Deprecated
: Creation of dynamic property ET_Builder_Module_Blurb::$_additional_fields_options is deprecated in
/warped/vips/photoboy/eilersperformance.com/wp-content/themes/Divi/includes/builder/class-et-builder-element.php
on line
1303
Deprecated
: Creation of dynamic property ET_Builder_Module_Helper_MultiViewOptions::$inherited_props is deprecated in
/warped/vips/photoboy/eilersperformance.com/wp-content/themes/Divi/includes/builder/module/helpers/MultiViewOptions.php
on line
686
Deprecated
: Creation of dynamic property ET_Builder_Module_Helper_MultiViewOptions::$inherited_props is deprecated in
/warped/vips/photoboy/eilersperformance.com/wp-content/themes/Divi/includes/builder/module/helpers/MultiViewOptions.php
on line
686
Deprecated
: Creation of dynamic property ET_Builder_Module_Helper_MultiViewOptions::$inherited_props is deprecated in
/warped/vips/photoboy/eilersperformance.com/wp-content/themes/Divi/includes/builder/module/helpers/MultiViewOptions.php
on line
686
Deprecated
: Creation of dynamic property ET_Builder_Module_Helper_MultiViewOptions::$inherited_props is deprecated in
/warped/vips/photoboy/eilersperformance.com/wp-content/themes/Divi/includes/builder/module/helpers/MultiViewOptions.php
on line
686
Deprecated
: Creation of dynamic property ET_Builder_Module_Helper_MultiViewOptions::$inherited_props is deprecated in
/warped/vips/photoboy/eilersperformance.com/wp-content/themes/Divi/includes/builder/module/helpers/MultiViewOptions.php
on line
686
Deprecated
: Creation of dynamic property ET_Builder_Module_Helper_MultiViewOptions::$inherited_props is deprecated in
/warped/vips/photoboy/eilersperformance.com/wp-content/themes/Divi/includes/builder/module/helpers/MultiViewOptions.php
on line
686
Deprecated
: Creation of dynamic property ET_Builder_Module_Helper_MultiViewOptions::$inherited_props is deprecated in
/warped/vips/photoboy/eilersperformance.com/wp-content/themes/Divi/includes/builder/module/helpers/MultiViewOptions.php
on line
686
Deprecated
: Creation of dynamic property ET_Builder_Module_Helper_MultiViewOptions::$inherited_props is deprecated in
/warped/vips/photoboy/eilersperformance.com/wp-content/themes/Divi/includes/builder/module/helpers/MultiViewOptions.php
on line
686
Deprecated
: Creation of dynamic property ET_Builder_Module_Helper_MultiViewOptions::$inherited_props is deprecated in
/warped/vips/photoboy/eilersperformance.com/wp-content/themes/Divi/includes/builder/module/helpers/MultiViewOptions.php
on line
686
Deprecated
: Creation of dynamic property ET_Builder_Module_Helper_MultiViewOptions::$inherited_props is deprecated in
/warped/vips/photoboy/eilersperformance.com/wp-content/themes/Divi/includes/builder/module/helpers/MultiViewOptions.php
on line
686
Deprecated
: Creation of dynamic property ET_Builder_Module_Helper_MultiViewOptions::$inherited_props is deprecated in
/warped/vips/photoboy/eilersperformance.com/wp-content/themes/Divi/includes/builder/module/helpers/MultiViewOptions.php
on line
686
Deprecated
: Creation of dynamic property ET_Builder_Module_Helper_MultiViewOptions::$inherited_props is deprecated in
/warped/vips/photoboy/eilersperformance.com/wp-content/themes/Divi/includes/builder/module/helpers/MultiViewOptions.php
on line
686
Deprecated
: Creation of dynamic property ET_Builder_Module_Helper_MultiViewOptions::$inherited_props is deprecated in
/warped/vips/photoboy/eilersperformance.com/wp-content/themes/Divi/includes/builder/module/helpers/MultiViewOptions.php
on line
686
Deprecated
: Creation of dynamic property ET_Builder_Module_Helper_MultiViewOptions::$inherited_props is deprecated in
/warped/vips/photoboy/eilersperformance.com/wp-content/themes/Divi/includes/builder/module/helpers/MultiViewOptions.php
on line
686
Deprecated
: Creation of dynamic property ET_Builder_Module_Helper_MultiViewOptions::$inherited_props is deprecated in
/warped/vips/photoboy/eilersperformance.com/wp-content/themes/Divi/includes/builder/module/helpers/MultiViewOptions.php
on line
686
Deprecated
: Creation of dynamic property ET_Builder_Module_Helper_MultiViewOptions::$inherited_props is deprecated in
/warped/vips/photoboy/eilersperformance.com/wp-content/themes/Divi/includes/builder/module/helpers/MultiViewOptions.php
on line
686
Deprecated
: Creation of dynamic property ET_Builder_Module_Helper_MultiViewOptions::$inherited_props is deprecated in
/warped/vips/photoboy/eilersperformance.com/wp-content/themes/Divi/includes/builder/module/helpers/MultiViewOptions.php
on line
686
Deprecated
: Creation of dynamic property ET_Builder_Module_Helper_MultiViewOptions::$inherited_props is deprecated in
/warped/vips/photoboy/eilersperformance.com/wp-content/themes/Divi/includes/builder/module/helpers/MultiViewOptions.php
on line
686
Deprecated
: Creation of dynamic property ET_Builder_Module_Helper_MultiViewOptions::$inherited_props is deprecated in
/warped/vips/photoboy/eilersperformance.com/wp-content/themes/Divi/includes/builder/module/helpers/MultiViewOptions.php
on line
686
Deprecated
: Creation of dynamic property ET_Builder_Module_Helper_MultiViewOptions::$inherited_props is deprecated in
/warped/vips/photoboy/eilersperformance.com/wp-content/themes/Divi/includes/builder/module/helpers/MultiViewOptions.php
on line
686
Deprecated
: Creation of dynamic property ET_Builder_Module_Helper_MultiViewOptions::$inherited_props is deprecated in
/warped/vips/photoboy/eilersperformance.com/wp-content/themes/Divi/includes/builder/module/helpers/MultiViewOptions.php
on line
686
Deprecated
: Creation of dynamic property ET_Builder_Module_Helper_MultiViewOptions::$inherited_props is deprecated in
/warped/vips/photoboy/eilersperformance.com/wp-content/themes/Divi/includes/builder/module/helpers/MultiViewOptions.php
on line
686
Deprecated
: Creation of dynamic property ET_Builder_Module_Helper_MultiViewOptions::$inherited_props is deprecated in
/warped/vips/photoboy/eilersperformance.com/wp-content/themes/Divi/includes/builder/module/helpers/MultiViewOptions.php
on line
686
Deprecated
: Creation of dynamic property ET_Builder_Module_Helper_MultiViewOptions::$inherited_props is deprecated in
/warped/vips/photoboy/eilersperformance.com/wp-content/themes/Divi/includes/builder/module/helpers/MultiViewOptions.php
on line
686
Deprecated
: Creation of dynamic property ET_Builder_Module_Helper_MultiViewOptions::$inherited_props is deprecated in
/warped/vips/photoboy/eilersperformance.com/wp-content/themes/Divi/includes/builder/module/helpers/MultiViewOptions.php
on line
686
Deprecated
: Creation of dynamic property ET_Builder_Module_Helper_MultiViewOptions::$inherited_props is deprecated in
/warped/vips/photoboy/eilersperformance.com/wp-content/themes/Divi/includes/builder/module/helpers/MultiViewOptions.php
on line
686
Deprecated
: Creation of dynamic property ET_Builder_Module_Helper_MultiViewOptions::$inherited_props is deprecated in
/warped/vips/photoboy/eilersperformance.com/wp-content/themes/Divi/includes/builder/module/helpers/MultiViewOptions.php
on line
686
Deprecated
: Creation of dynamic property ET_Builder_Module_Helper_MultiViewOptions::$inherited_props is deprecated in
/warped/vips/photoboy/eilersperformance.com/wp-content/themes/Divi/includes/builder/module/helpers/MultiViewOptions.php
on line
686
Deprecated
: Creation of dynamic property ET_Builder_Module_Helper_MultiViewOptions::$inherited_props is deprecated in
/warped/vips/photoboy/eilersperformance.com/wp-content/themes/Divi/includes/builder/module/helpers/MultiViewOptions.php
on line
686
Deprecated
: Creation of dynamic property ET_Builder_Module_Helper_MultiViewOptions::$inherited_props is deprecated in
/warped/vips/photoboy/eilersperformance.com/wp-content/themes/Divi/includes/builder/module/helpers/MultiViewOptions.php
on line
686
Deprecated
: Creation of dynamic property ET_Builder_Module_Helper_MultiViewOptions::$inherited_props is deprecated in
/warped/vips/photoboy/eilersperformance.com/wp-content/themes/Divi/includes/builder/module/helpers/MultiViewOptions.php
on line
686
Deprecated
: Creation of dynamic property ET_Builder_Module_Blog::$text_shadow is deprecated in
/warped/vips/photoboy/eilersperformance.com/wp-content/themes/Divi/includes/builder/class-et-builder-element.php
on line
1303
Deprecated
: Creation of dynamic property ET_Builder_Module_Blog::$margin_padding is deprecated in
/warped/vips/photoboy/eilersperformance.com/wp-content/themes/Divi/includes/builder/class-et-builder-element.php
on line
1303
Deprecated
: Creation of dynamic property ET_Builder_Module_Blog::$_additional_fields_options is deprecated in
/warped/vips/photoboy/eilersperformance.com/wp-content/themes/Divi/includes/builder/class-et-builder-element.php
on line
1303
Deprecated
: Creation of dynamic property ET_Builder_Module_Helper_MultiViewOptions::$inherited_props is deprecated in
/warped/vips/photoboy/eilersperformance.com/wp-content/themes/Divi/includes/builder/module/helpers/MultiViewOptions.php
on line
686
Deprecated
: Creation of dynamic property ET_Builder_Module_Helper_MultiViewOptions::$inherited_props is deprecated in
/warped/vips/photoboy/eilersperformance.com/wp-content/themes/Divi/includes/builder/module/helpers/MultiViewOptions.php
on line
686
Deprecated
: Creation of dynamic property ET_Builder_Module_Helper_MultiViewOptions::$inherited_props is deprecated in
/warped/vips/photoboy/eilersperformance.com/wp-content/themes/Divi/includes/builder/module/helpers/MultiViewOptions.php
on line
686
Deprecated
: Creation of dynamic property ET_Builder_Module_Helper_MultiViewOptions::$inherited_props is deprecated in
/warped/vips/photoboy/eilersperformance.com/wp-content/themes/Divi/includes/builder/module/helpers/MultiViewOptions.php
on line
686
Deprecated
: Creation of dynamic property ET_Builder_Module_Helper_MultiViewOptions::$inherited_props is deprecated in
/warped/vips/photoboy/eilersperformance.com/wp-content/themes/Divi/includes/builder/module/helpers/MultiViewOptions.php
on line
686
Deprecated
: Creation of dynamic property ET_Builder_Module_Helper_MultiViewOptions::$inherited_props is deprecated in
/warped/vips/photoboy/eilersperformance.com/wp-content/themes/Divi/includes/builder/module/helpers/MultiViewOptions.php
on line
686
Deprecated
: Creation of dynamic property ET_Builder_Module_Helper_MultiViewOptions::$inherited_props is deprecated in
/warped/vips/photoboy/eilersperformance.com/wp-content/themes/Divi/includes/builder/module/helpers/MultiViewOptions.php
on line
686
Deprecated
: Creation of dynamic property ET_Builder_Module_Helper_MultiViewOptions::$inherited_props is deprecated in
/warped/vips/photoboy/eilersperformance.com/wp-content/themes/Divi/includes/builder/module/helpers/MultiViewOptions.php
on line
686
Deprecated
: Creation of dynamic property ET_Builder_Module_Helper_MultiViewOptions::$inherited_props is deprecated in
/warped/vips/photoboy/eilersperformance.com/wp-content/themes/Divi/includes/builder/module/helpers/MultiViewOptions.php
on line
686
Deprecated
: Creation of dynamic property ET_Builder_Module_Contact_Form::$child_item_text is deprecated in
/warped/vips/photoboy/eilersperformance.com/wp-content/themes/Divi/includes/builder/class-et-builder-element.php
on line
1303
Deprecated
: Creation of dynamic property ET_Builder_Module_Contact_Form::$text_shadow is deprecated in
/warped/vips/photoboy/eilersperformance.com/wp-content/themes/Divi/includes/builder/class-et-builder-element.php
on line
1303
Deprecated
: Creation of dynamic property ET_Builder_Module_Contact_Form::$margin_padding is deprecated in
/warped/vips/photoboy/eilersperformance.com/wp-content/themes/Divi/includes/builder/class-et-builder-element.php
on line
1303
Deprecated
: Creation of dynamic property ET_Builder_Module_Contact_Form::$_additional_fields_options is deprecated in
/warped/vips/photoboy/eilersperformance.com/wp-content/themes/Divi/includes/builder/class-et-builder-element.php
on line
1303
Deprecated
: Creation of dynamic property ET_Builder_Module_Contact_Form_Item::$advanced_setting_title_text is deprecated in
/warped/vips/photoboy/eilersperformance.com/wp-content/themes/Divi/includes/builder/class-et-builder-element.php
on line
1303
Deprecated
: Creation of dynamic property ET_Builder_Module_Contact_Form_Item::$settings_text is deprecated in
/warped/vips/photoboy/eilersperformance.com/wp-content/themes/Divi/includes/builder/class-et-builder-element.php
on line
1303
Deprecated
: Creation of dynamic property ET_Builder_Module_Contact_Form_Item::$text_shadow is deprecated in
/warped/vips/photoboy/eilersperformance.com/wp-content/themes/Divi/includes/builder/class-et-builder-element.php
on line
1303
Deprecated
: Creation of dynamic property ET_Builder_Module_Contact_Form_Item::$margin_padding is deprecated in
/warped/vips/photoboy/eilersperformance.com/wp-content/themes/Divi/includes/builder/class-et-builder-element.php
on line
1303
Deprecated
: Creation of dynamic property ET_Builder_Module_Contact_Form_Item::$_additional_fields_options is deprecated in
/warped/vips/photoboy/eilersperformance.com/wp-content/themes/Divi/includes/builder/class-et-builder-element.php
on line
1303
Deprecated
: Creation of dynamic property ET_Builder_Module_Helper_MultiViewOptions::$inherited_props is deprecated in
/warped/vips/photoboy/eilersperformance.com/wp-content/themes/Divi/includes/builder/module/helpers/MultiViewOptions.php
on line
686
Deprecated
: Creation of dynamic property ET_Builder_Module_Helper_MultiViewOptions::$inherited_props is deprecated in
/warped/vips/photoboy/eilersperformance.com/wp-content/themes/Divi/includes/builder/module/helpers/MultiViewOptions.php
on line
686
Deprecated
: Creation of dynamic property ET_Builder_Module_Helper_MultiViewOptions::$inherited_props is deprecated in
/warped/vips/photoboy/eilersperformance.com/wp-content/themes/Divi/includes/builder/module/helpers/MultiViewOptions.php
on line
686
Deprecated
: Creation of dynamic property ET_Builder_Module_Helper_MultiViewOptions::$inherited_props is deprecated in
/warped/vips/photoboy/eilersperformance.com/wp-content/themes/Divi/includes/builder/module/helpers/MultiViewOptions.php
on line
686
Eilers Performance Corner
Bear with us as we overhaul our website.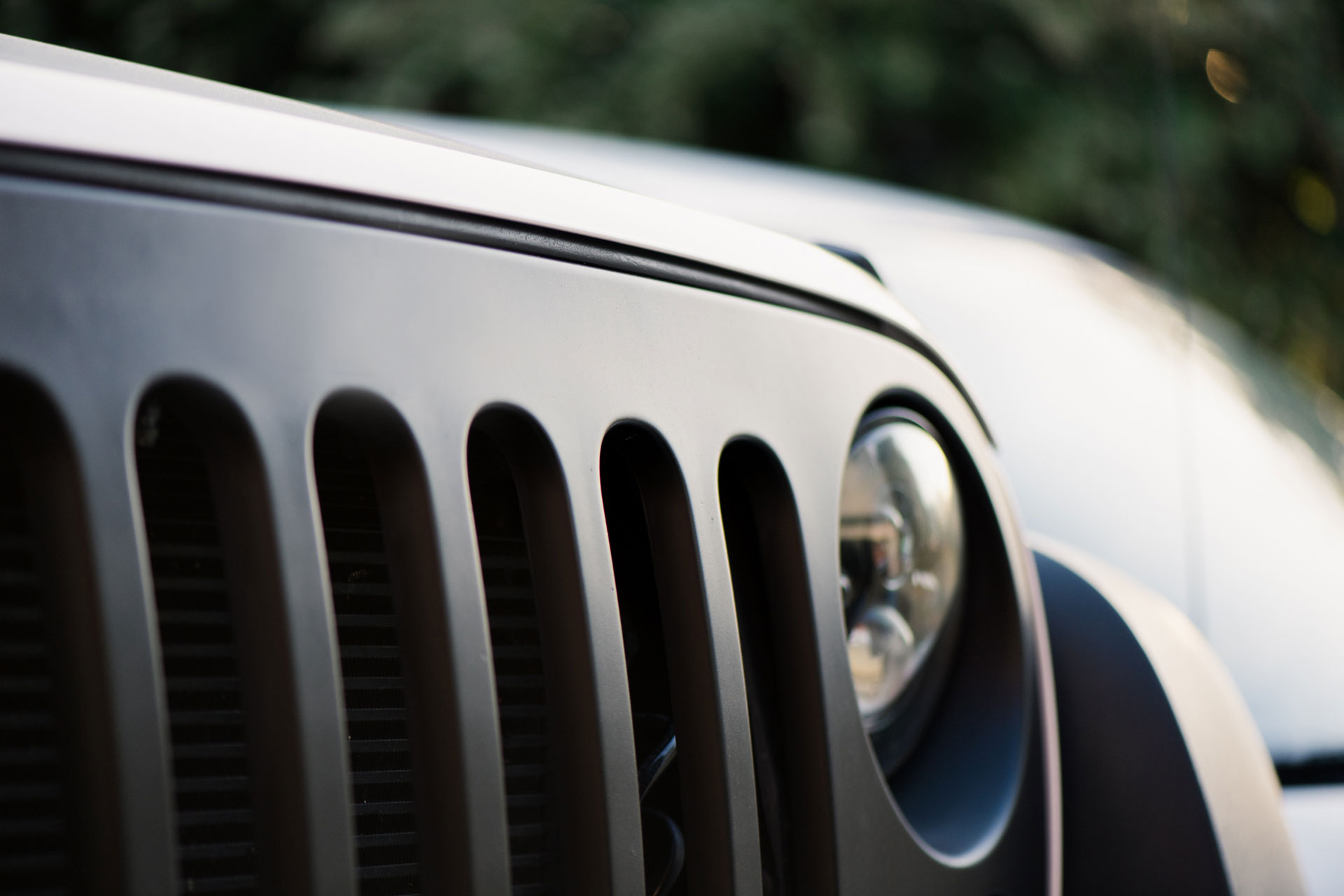 Maintenance & Service
Welcome to eilersperformance.com where we can put you behind the wheel of whatever it is that fuels your passion. We have the experience and know-how to put you on the right road along with the service to keep things running long after.
Look around our site and see that we have what it takes no matter what the machine. Whether it is a completely custom ride or your daily driver, Eilers Performance Corner is the place people come to!
SErvices
Our shop has generations of experience to back up everything we service. Our equipment and techniques allow us to address almost any need from the most custom car to your daily driver!
Leading Dealer and Service Provider in Canby, MN
Specials
Oil change valued at $24.95 by appointment only with a $5 coupon discounted to $19.95.
U-Haul
Your neighborhood U-Haul Dealer
Shop Services
 Auto Diagnostics and Repair, Auto Body and Glass, Wheel Alignment, Exhaust Repair and Custom Bending, and Preventative Maintenance
Location
1404 St. Olaf Ave. N
Canby, MN 56220
Shop: 507-223-7418
Toll Free: 1-800-356-8494
Cell: 507-828-7821
Hours
Mon-Fri: